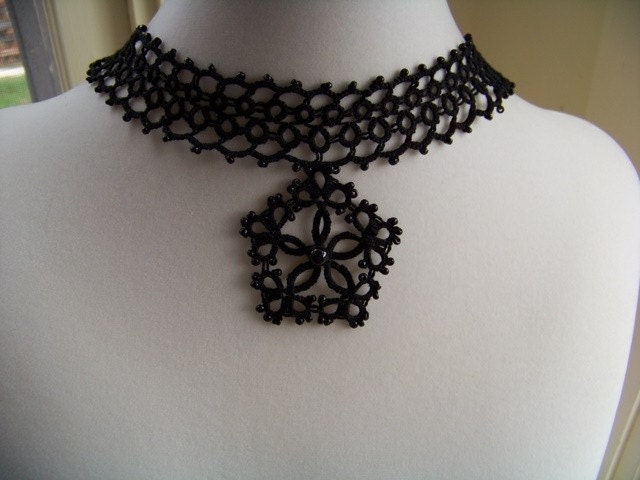 This necklace was featured yesterday in a lovely Basic Black Treasury on Etsy.
Basic Black for you and your Home
On a side note, Etsy's treasuries are so much fun! They are easy to make and to view, and so many pretty things are promoted for everyone to see.
(Viewers should be aware that some treasuries contain graphic content. This treasury does not, however, and I will not post links to any that do.)
Blessings!